Factem, an international leader in electro-acoustic products such as headsets, handsets, hand microphones and loudspeakers, for civil and military aviation applications, signed yesterday a worldwide AOG support agreement with OEMServices, leader in component, logistic and trading services for airlines and OEMs, to supply Factem's products to airline operators worldwide.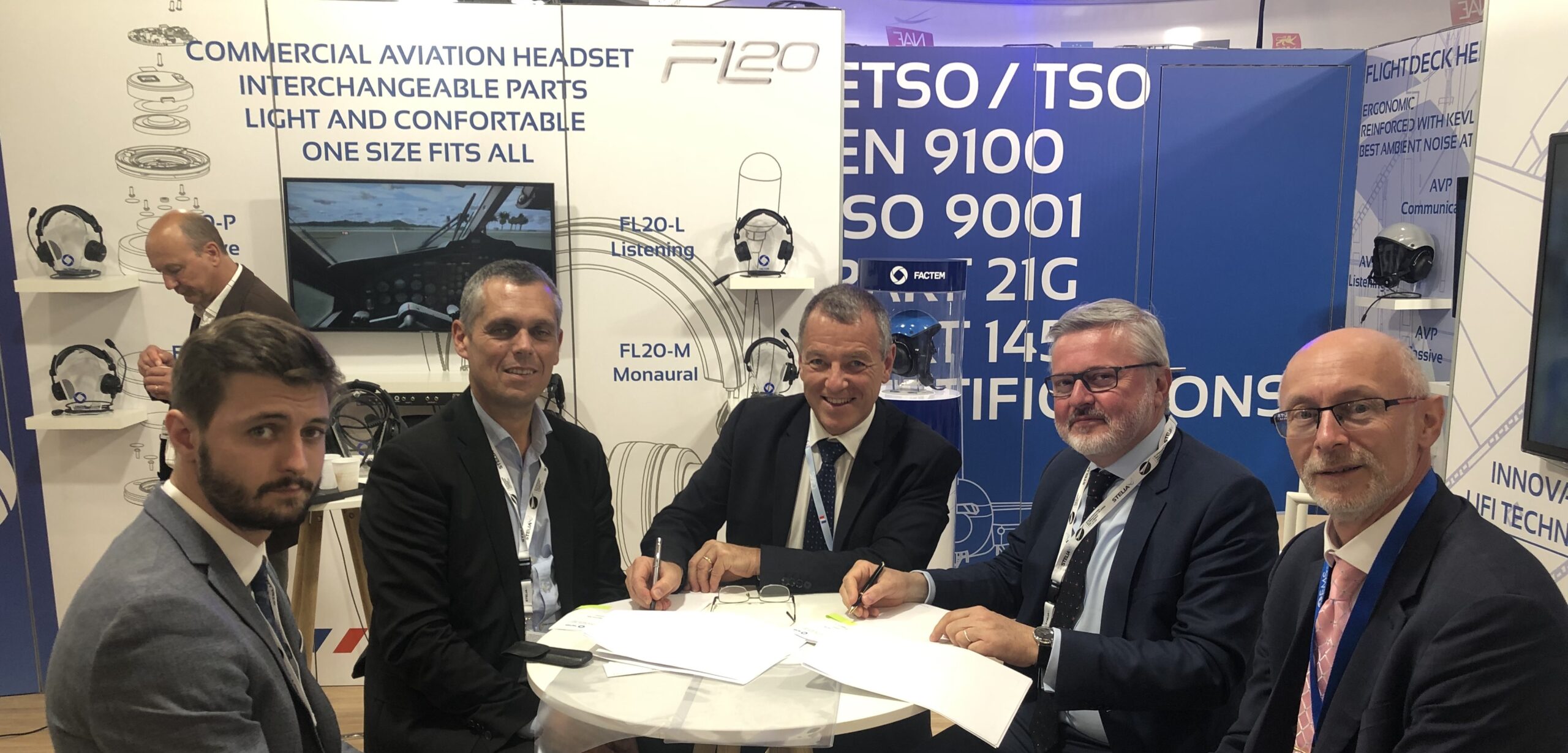 Under the agreement, OEMServices will act as a representative for Factem products all around the world, using dedicated global service centres based in Paris, Dubai, Singapore and Atlanta and a 24/7 AOG hotline, committed to responding to operator needs within the hour. This network access through OEMServices will allow Factem to optimize worldwide transport and repair flows with Factem's main base in Bayeux, France.
Based on this agreement, Factem and OEMServices are working close to develop and extended services on the upcoming release of Factem's Part 145.
"FACTEM has chosen OEMServices for its worldwide network and expertise, key to secure essential reliable AOG services for airlines. We believe that this deal is the beginning of a long and flourishing partnership," said Alain Dulac, President of FACTEM.
"We are proud to be chosen by a dynamic French OEM such as Factem to support airlines and represent them all around the globe. This agreement is the beginning of a long and successful relationship." said Didier Granger, President of OEMServices.