OEMServices launches "100% Flyback Guarantee" and reshuffles the airline support landscape with its innovation in sustainable predictive maintenance technology.
Pressure for airlines to deliver high quality services, whilst reducing operational costs significantly, has increased further to the current COVID-19 crisis. In response to this, "100% Flyback Guarantee", combining OEM supply chain logistics expertise and component MRO integrated services, will be leveraged by digital twin technology, to improve cost and time-efficiency of MRO services for airlines.
OEMServices is now in a capacity to provide real time flight data advanced analytics, using cloud-based technology and accessibility to better manage the entire fleet of customer assets. Thanks to this "100% Flyback Guarantee" package, airlines will see their component reliability monitored, outstation inventory optimized, resulting in operational interruption reductions and important cost savings.
Benefits OEMServices' airline customers will experience through this innovative service include:
Improved flight dispatch reliability by a reduction in component defects, flight delays and cancellations,
Optimal supply chain management and better control of stocks, (i.e. the end of the AOG!)
Prolonged component lifecycles because of significant health monitoring data built into the digital twin,
Maintenance visit reductions through optimal asset management.
Didier Granger, President and CEO of OEMServices said, "By using the new technologies, OEMServices is now in capacity to bring innovations in services, in a sector that has been traditionally facing issues of sustainability and the burden of assets. This newer generation service will improve the flight programs reliability and the overall supply chain impacts. It is the first of its kind ever proposed to the airlines and surely not the last one that OEMServices will bring to its customers…"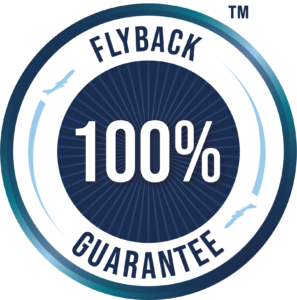 This project has been awarded by the French Government through the program France Relance.